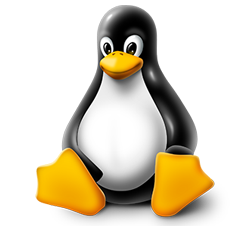 Linux hosting plans
Linux hosting plans feature the latest platform components and modules including - Apache 2.0, shtml 5, MySQL 5 and much more. Intermedia's Linux hosting services are an ideal choice for customers reliant on technologies such as shtml, CGI, Perl, JSP, SSL, aad MySQL. Discover why we're better.
All plans are backed by Intermedia's 24x7 world-class support and service. Also included is access to HostPilot – Intermedia's state-of-the-art control panel that simplifies management of your site and its service options.
Pricing
QuickWeb
Basic
Standard
Advanced
SIGN UP
SIGN UP
SIGN UP
SIGN UP
Monthly price (on 12-month term)
$5.95
$15.95
$29.95
$49.95
Monthly price (month to month term)
$8.95
$19.95
$35.95
$55.95
One-time setup fee
$10
$25
$25
$25
Disk Space & Traffic
Initial Disk Storage for Web Server
5 GB
10 GB
20 GB
30 GB
Initial Disk Storage for Mail Server
1 GB
2 GB
3 GB
4 GB
Bandwidth/Traffic
20 GB/mo
100 GB/mo
200 GB/mo
300 GB/mo
Optional Features of Disk Space & Traffic
Additional Disk Space
$5/mo per 25 MB
Maximum Web server disk space
50 GB
Maximum Email server disk space
10 GB
Maximum MySQL disk space
500 MB
Additional Bandwidth Quota
$1.20/mo per 1 GB
Overage bandwidth cost
$1.60/mo per 1 GB
Maximum bandwidth
1000 GB
Guarantees
Linux Debian / Apache managed by Certified Systems Engineers
99.99% uptime guarantee
24x7x365 support (Certified Professionals on-staff)
Domain Namess & IP
Dedicated IP address
Use your own domain name (e.g. yourcompany.com)
Domain Registration
Optional Features of Domain Name & IP
Additional domain redirects
$5/mo each (limit 24 per account)
Web Site Management Tools
HostPilot® Control Panel
Unlimited FTP access for up to...
2 users
50 users
50 users
50 users
Web server log files
AWStats statistic reports
Email and Anti-spam
Email accounts
10 (including postmaster mailbox)
unlimited
unlimited
unlimited
DeskPilot Web-based Email
SPAM Filter
Filtering of dangerous attachments (protects from viruses)
Unlimited email forwarding
Autoresponder for each email address
Additional Mailboxes
$1/mo per mailbox
n/a
n/a
n/a
SPAM filter
Optional Features of Email and Anti-spam
SpamStopper
$5/month
$10/month
$10/month
$10/month
Additional Email server disk space
$5/mo per 25 MB
Maximum Email server disk space
1000 MB
2000 MB
Mailman Mailing Lists (initial 2000 subscribers)
$10/mo per list - initial 2000 subscribers
Add mailman mailing lists subscribers (6,000 max)
$5/mo per list - every additional 2000 subscribers
Maximum number of mailman mailing lists
5
20
Disk space included with Mailman module
200 MB
Additional Mailman module disk space
$5/mo per 25 MB
Maximum Mailman module disk space
1000 MB
Supported Technologies
CGI-BIN directory
-
Free CGI Scripts (mailer, counter, etc.)
-
Scheduled Tasks (Cron)
-
Server Side Includes (SSI)
-
shtml 5
-
Python
-
Mod_Perl
-
-
Apache-ASP
-
-
Shells (bash, ash, tcsh)
-
-
SSH
-
-
Max Apache processes
5
10
20
40
Database Support
MySQL Server databases
see below
5
10
15
MySQL Server disk space
100MB
200MB
400MB
1GB
Optional Features of Database Support
MySQL Server
$10/month 1 database 100MB disk space
Included 5 databases 200MB disk space
Included 10 databases 400MB disk space
Included 15 databases 1GB disk space
Additional MySQL databases
$5/mo each
Maximum MySQL databases
5
10
15
20
Additional MySQL server disk space
$5/mo per 25MB
Maximum MySQL server disk space
1 Gb
1 Gb
1 Gb
2 Gb
Security
Web Server Security (restrict or permit access to your web site)
Password Protected Directories
Weekly backup of your web site
Secure data center monitored 24/7
Optional Features of Security
Data restoration:
One-time fee for restoration of backup data
$40
Support
Account Contacts included
3
Additional account contacts
$9.95 per contact per month
E-Commerce
Secure Certificate Installation is Included
VeriSign PayFlow (formerly Signio) payment processing system support
Optional Features of E-Commerce
Merchant Account (payQuake)
$24.95/mo, $99 setup
Secure Certificate (GeoTrust)
$129/year, no setup fee
Optional Services
Burn Content to a DVD, price per DVD
$124
Burn Content to an HDD, price per HDD (Customers ship HDD to Intermedia)
$190
Create 301 Redirects
$20
Custom Service Request (½ hour increments)
$60
Enable ISAPI-Rewrite Filter
$10
Manually Migrate SharePoint from One Account to Another via FrontPage
$250
Manually Copy or Migrate Content from One Account to Another
$124
Restore/Upload/Move All Web Server Content (Separate Directories or Files)
$40
Restore Individual Mailboxes Deleted in the Last Two Weeks
$60
Database Restoration
$40
All Shipping and Handling Services
$24

Best hardware
Our servers form the foundation of our hosting environment. Choosing the right servers, storage and networking components allow us to provide resilience and high availability for the maximum possible uptime.

99% server uptime
How do we do it? By architecting our servers specifically for reliability, performance, and data protection. It's a difference that may not seem significant in your decision-making process… until the day your site is down for four hours.
Third-party logos and marks are registered trademarks of their respective owners. All rights reserved.